February 9, 2023
A team of engineers from RNDR Medical, Louisville, Kentucky has developed a cutting-edge single-use endourologic scope designed for the direct visualization and navigation of disorders within the urinary tract.
The scope is equipped with a digital high-definition camera, illumination, fluid irrigation, and a working channel. The device will soon be launched and is poised to revolutionize the diagnosis and treatment of urinary tract disorders. A critical component of the device is the distal tip, which typically requires niche micro molding.
The distal tip is a crucial component in a device, containing camera, illumination, fluid pathways, and connection to exterior anatomy. Precise manufacturing and sealing are necessary for proper function, and the exterior must be atraumatic to anatomy.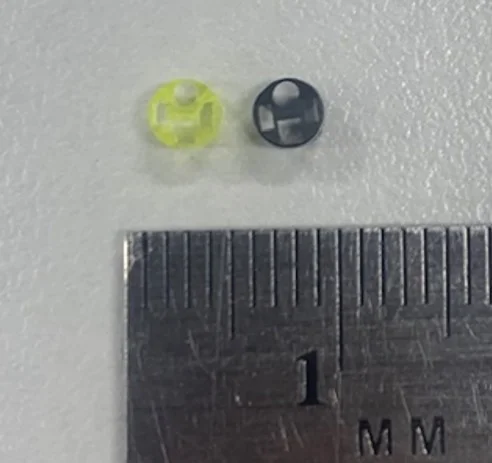 However, Anthony Appling, Principal and Co-owner, and Keith Wells, Design Engineering Lead, sought a more efficient and cost-effective solution and discovered Boston Micro Fabrication's Projection Micro Stereolithography (PµSL) micro 3D printing technology.
The BMF printer is capable of printing resins with a resolution in the range of 2 µm to 25 µm and tolerance of +/- 10 µm to 25 µm with their microArch series of micro-precision 3D printers.
Use of these printers significantly shortened the development timeline and allowed the engineers to arrive at an optimal design with minimal time and cost. The microscale 3D printers from BMF cut development time by up to 50% and the 3D-printed distal tips passed pre-clinical evaluation.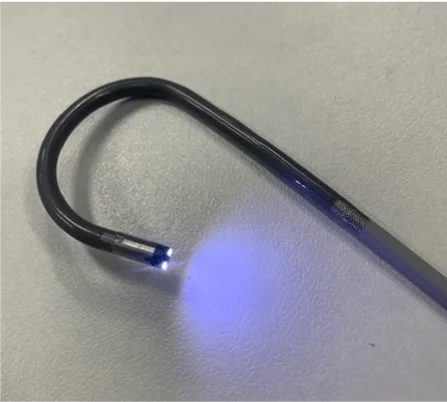 The company envisions using micro 3D printing as a bridge technology for early commercialization and large-scale production. The demand for minimally invasive medicine is increasing, and microscale 3D printing offers engineers the opportunity to take full advantage of the entire volume of a component.
Source:
https://3dprinting.com/news/engineers-use-micro-sla-to-3d-print-medical-probe-tips/